A new beginning for a historic Landmark
The Pal Theatre relies on the generous support from the community to help us continue bringing the arts and cinema to Vidalia and the surrounding area. Please consider making a tax-deductible donation today.
SHOWTIMES 
Friday, January 28 | 7pm
Saturday, January 29 | 3pm | 5pm | 7pm
Sunday, January 30 | 3pm | 5pm
6-10 – $6
Senior – $6
Military – $6
Adult – $7
Balcony – $9
2:30 Matinees – $5
Note: Saturday and Sunday times change due to length of movie
Shang-chi and the legend of the ten rings

Friday September 10 | 7pm

Saturday September 11 | 2:30pm | 5pm | 7:30pm
Sunday September 12 | 2:30pm | 5pm
5 & Under – Free
6-10 – $6
Senior – $6
Military – $6
Adult – $7
Balcony – $9
Matinees – $5
Note: Saturday and Sunday times change due to length of movie
Savor Vidalia:
a celebration of wine, food and Jazz
Thursday, february 10 | 5:30pm - 8:30p
Tickets go on sale through Vidalia Onion Museum, Pal Theatre, or online below.  Call 912-538-8687 for more information.
Tickets: $75/person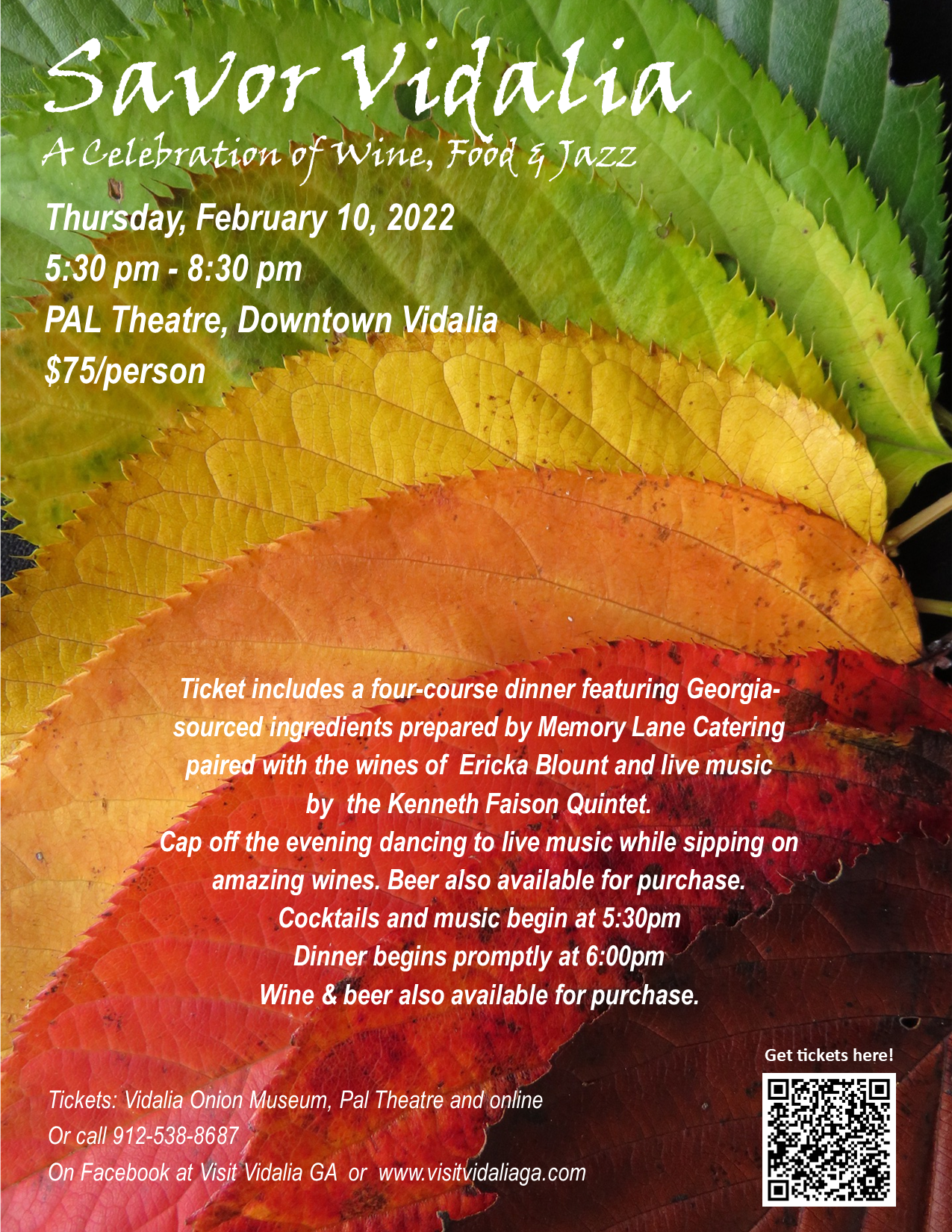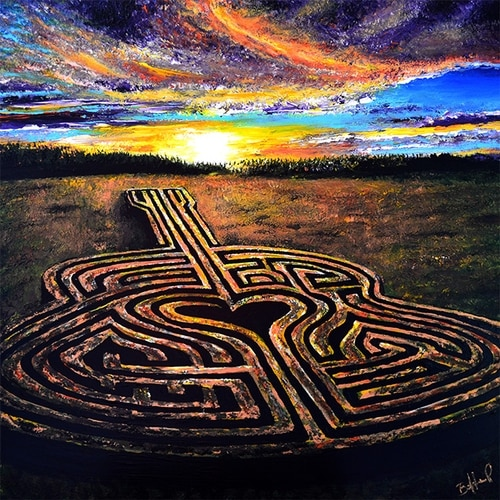 september 16, 2021 - September 28, 2021
The Landscape of Guitar by guitarist/painter Bruce Hecksel.
Bruce Hecksel's "guitar landscapes" are glittering, stained glass-like acrylic paintings where almost every element in the composition is a guitar shape. Using the guitar as a symbol of the vibrational nature of our world, these vibrant landscapes are pulsing with joy and infinite possibility. The paintings suggest the whole earth is singing and asks the question "Can we find harmony with it?" Exhibitions across the US, Europe and Asia have put Hecksel's original concept on the global stage. All of the paintings hanging in the theatre are part of The Landscape of Guitar Animated Painting Concert Experience playing at the The Pal Theatre on Tuesday September 28th at 7:30pm.
SEE IT NOW STARTING 09/16/21-09/28/21 in our art gallery.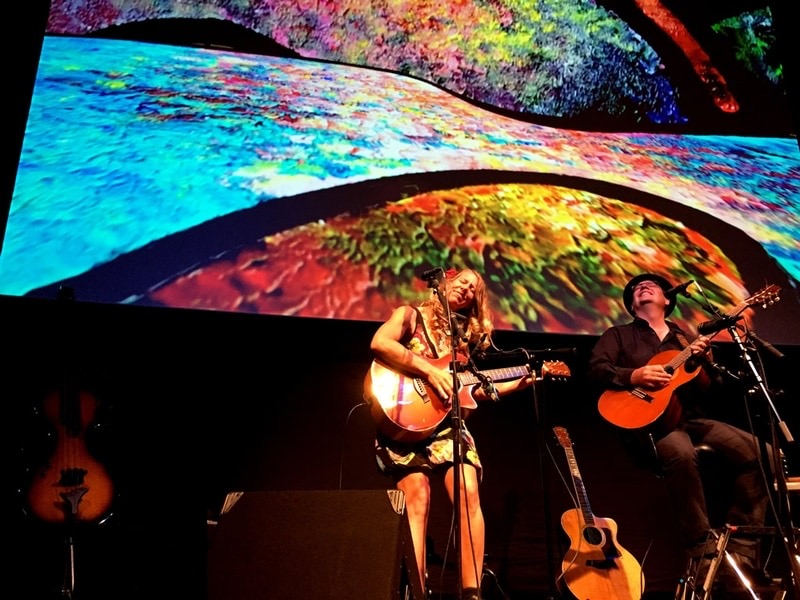 A folk festival headliner, Public Radio favorite and award winning songwriting duo with transcendent vocal chemistry and that's not all folks.  They are multi-disciplinary multi-instrumentalists.   An extraordinary bond is immediately apparent as two guitars merge into one acoustic wall of sound and their innovative, percussive flat-picking and hybrid fingerstyle techniques leave even astute listeners wondering where the drummer is.  "How you get two guitars to sound like a 10 piece band is amazing"
Learn more about Landscape of Guitar here.
Tickets are available for purchase by phone or at the box office. 
Floor Seating | $20-$25
Balcony Seating | $30